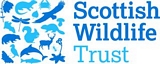 Aberdeen and Aberdeenshire Local Group


Winter Talks Recordings
Below are the recordings of our winter series of talks, run online over ZOOM. They are also available on our Facebook page.


April 2021 - The importance of Local Groups for the Scottish Wildlife Trust, with Karen Chambers.
March 2021 - The Glentanar Charitable Trust, by Eric Baird.
February 2021 - River Restoration in the Dee Catchment - Susan Cooksley, Dee Catchment Partnership.
January 2021 - Warming waters: climate change impacts on Scottish freshwater biology, by Roger Owen.
January 2020 - AGM.
November 2020 - Managing woodlands in the north of Scotland, by Ross Watson.
October 2020 - Creating and Managing Aberdeen's Woodlands for People and Wildlife, by Ian Talboys.
Created and maintained by SJW Enterprises.